BBC World Book Club with Ngugi wa Thiong'o
Submitted by dennis on Mon, 2019-03-18 12:05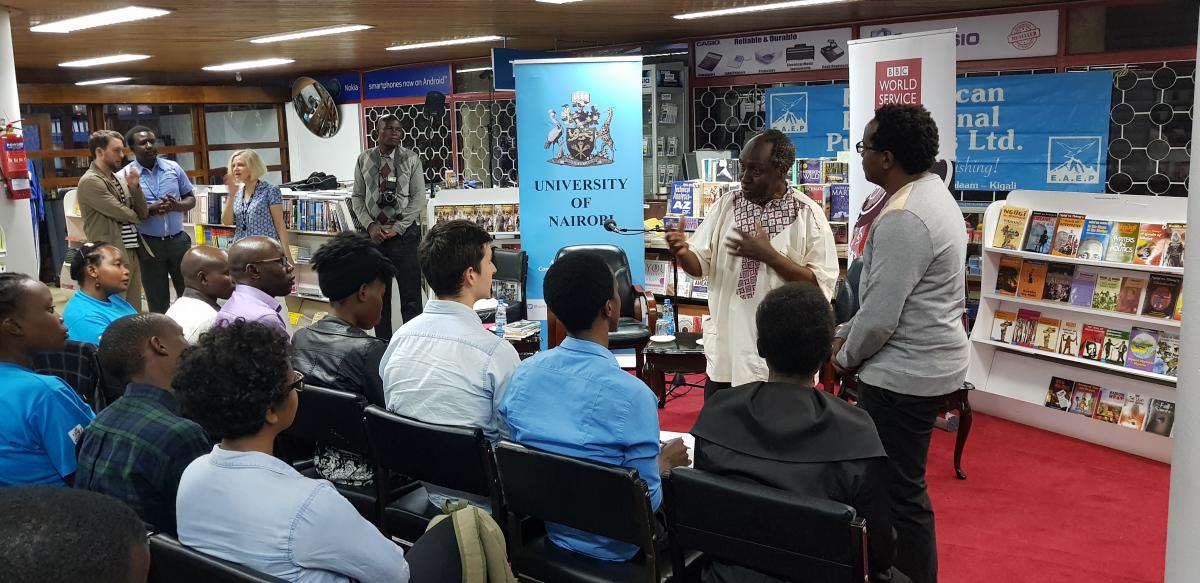 Kenyan writer and academic, Prof. Ngugi wa Thiong'o
The world- renowned Kenyan writer and academic, Prof. Ngugi wa Thiong'o did a recording on his book, 'A Grain of Wheat' on BBC World Book Club at the University of Nairobi on Wednesday evening February 21, 2019.
In a programme that would air on March 3, 2019 according to the BBC website, the award winning author expounded on this literary novel and answered all the audience questions on the book.
"Each time you read it; you never stop to adore how Ngũgĩ makes Kenya's situation in the wake of Mau Mau rebellion and the struggle for independence more relevant today. While going through this brilliant novel, readers develop some connection to the characters. They grow an inner strength to freely explore, learn and express their feelings about other topics, perspectives, philosophies, cultures and characters within our society," remarked UoN Vice Chancellor, Prof. Peter Mbithi, in a speech that was read by Prof. Enos Njeru, Principal, College of Humanities and Social Sciences
During this event, more than 30 students from the Department of Literature participated in the event.
Expiry Date:
Fri, 2051-03-31 (All day)